Inbound marketing demands content. So today we published some content! The other co-founder in ScrumDo recently published a book, so taking an excerpt from that book is an amazingly easy way to generate some of that content. And, so I present to you:
I had to spend an hour formatting it all nice for online, but I'm really happy with how it came out.
While doing that, I implemented a few social-sharing upgrades on our blog. Both of them involved adding some meta-data to the page so when it's shared on twitter of facebook, we get a nice title, description, and image to come up. Here's some info:
Twitter Cards Facebook Open Graph
And since that means I need to start tagging an image for use, I decided to add it to the left margin of the blog post template. While doing that, I tweaked some of the responsive page code so some of that left column would disappear on smaller screens.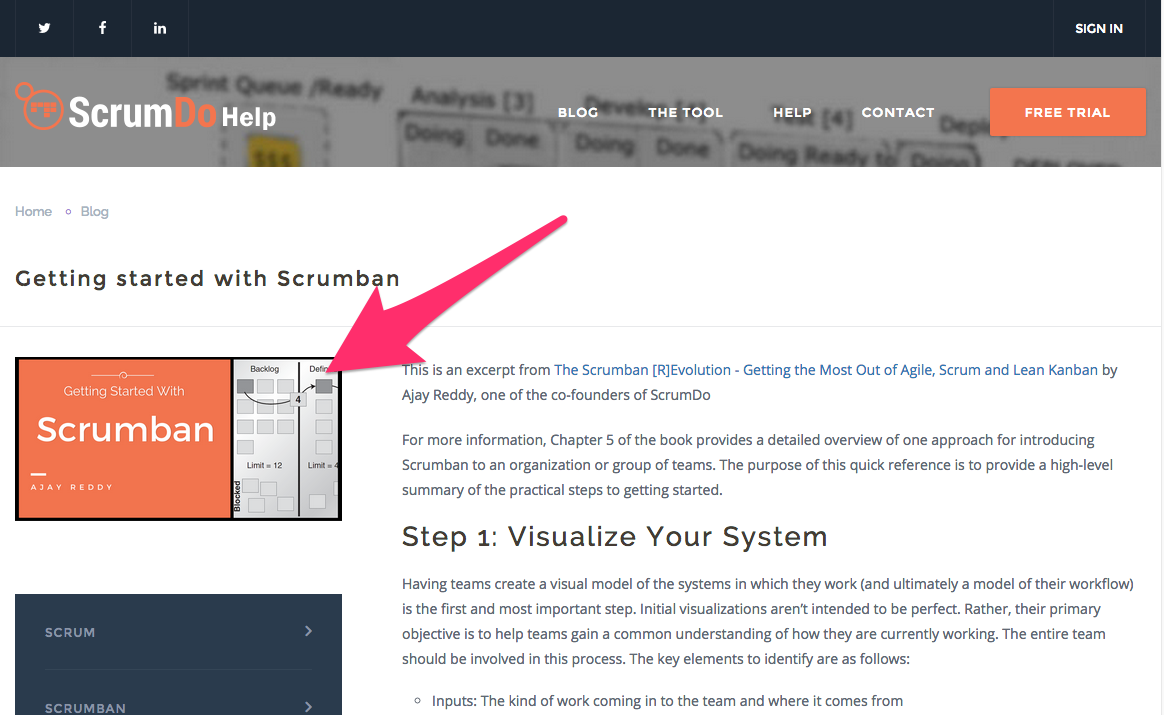 Emails
Also sent out another 2000 emails for the campaign I mentioned yesterday. Initial results are looking good. So far, about 1% of the people who get it come to the site and re-activate their trial account.
Remote Working
I had a nice chat with Lisette Sutherland on remote teams and we lined up an interview for her blog/podcast next month.
Video FAQ
Also had a chance to record 4 more videos on our Video F.A.Q. page and then updated the organization of the page since we are starting to push the limits of a single flat list. With any luck, I can publish a half dozen of these a week and really round out some of our help content.
Marketing Posts
The posts by category of this blog are in reverse chronological order. I set up a page to view them in regular chronological order for those of you joining us after the initial post to get the whole story. You can see all the posts from this marketing series here.
Rest of the day is going to some non-marketing work, so sending this blog off earlier than usual.