This post is days 8 in my 30 day marketing challenge. Find out what that's all about in the first post
Today was all about an email campaign to re-interest old trial users who didn't go with us. Got two versions with some pretty different formatting and content between them. But the main message is: We did a major upgrade and we reactivated your trial, so give us another try.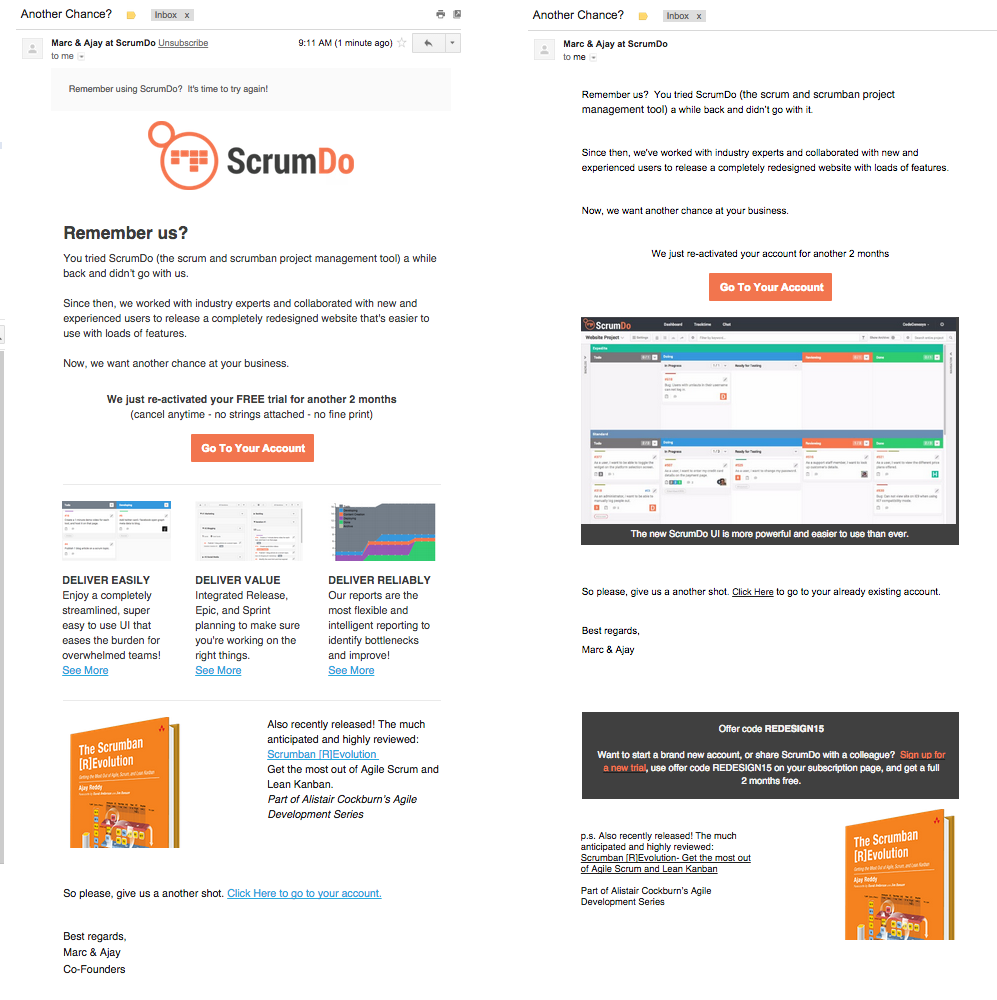 We're including a subscription code for a free 2-month trial (usual trial is one month) that they can share with anyone else.
The screenshots link to a page with larger versions.
Also spent some time making sure all the campaign tracking and unsubscribe logic is working (we use a few systems to send email and make sure to unsubscribe the person from all of them with a single request)