This post is day 5 in my 30 day marketing challenge. Find out what that's all about in the first post.
We have a content site that we host our customer support info, help articles, tutorials, and blog at. It has a few problems.
It's Ugly
Some of the content is woefully outdated
It's hard to navigate
So today's project was to fix those issues, and I think we did pretty well.
Here's a before screenshot of the homepage: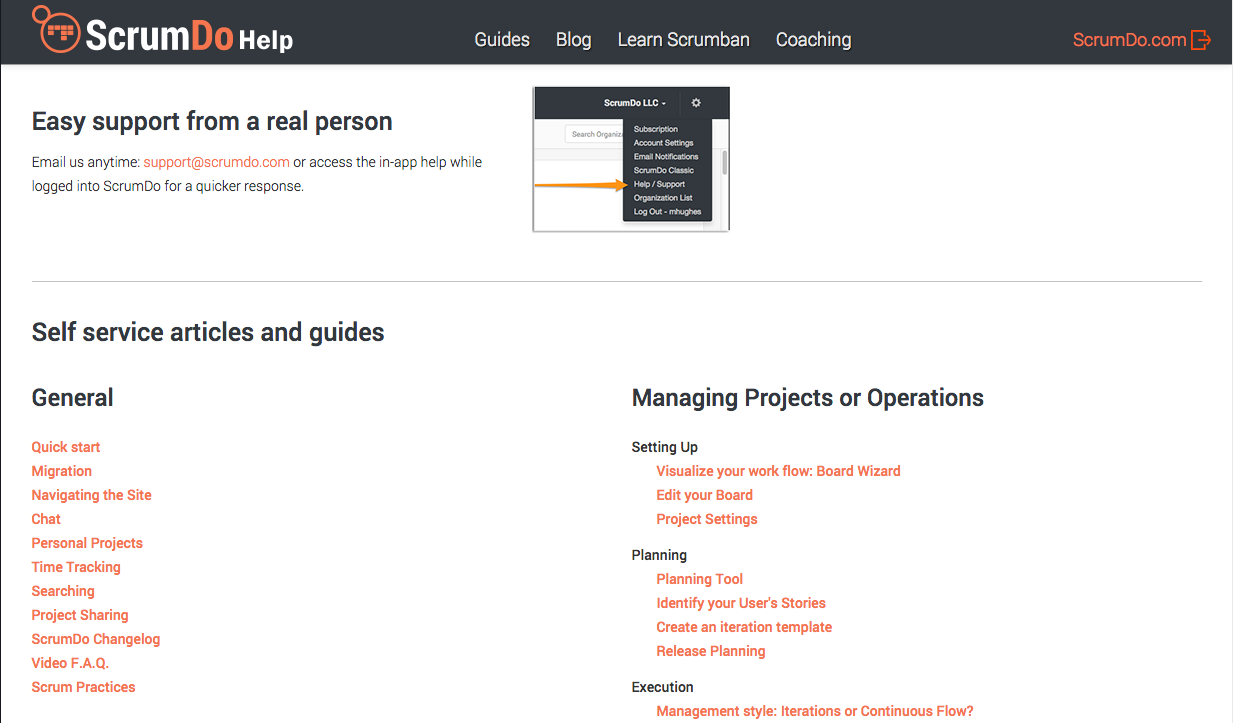 And here is the "after":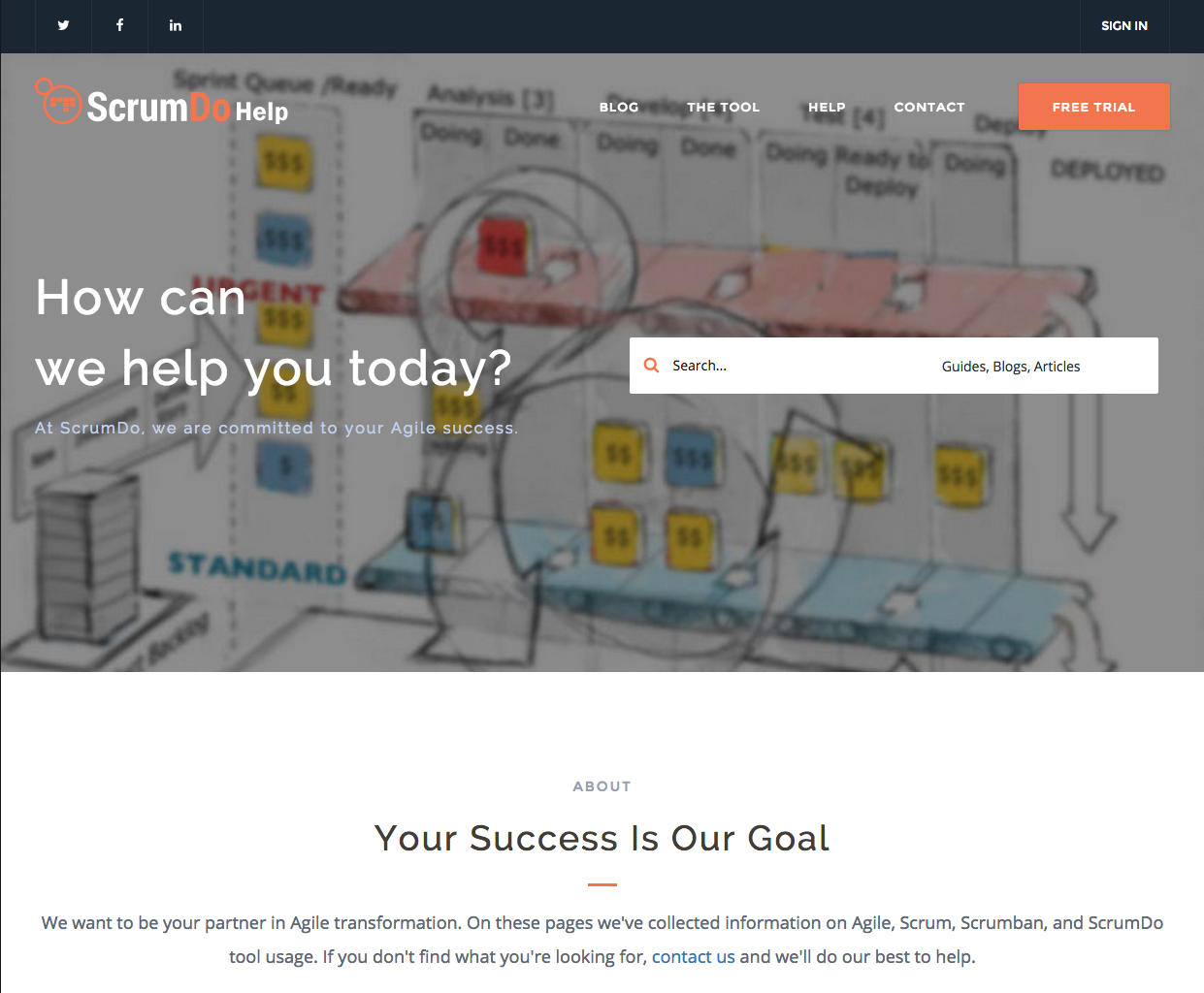 A couple screenshots really can't do the change justice, if you want to see the new site, go over to help.scrumdo.com
Some notes...
A $16 template from themeforest probably saved us a week of work to make it look good.
We stuck with Jekyll after all. We're comfortable with it, and it was the least amount of work to port the old site over. But we are now hosting it on Amazon S3 / Cloudfront instead of Github pages. That lets use some jekyll plugins that weren't available before (like that search field) and it should be faster for people overseas. It'll probably cost us a whopping $5 a month for our current levels of traffic.
In the process, I created several new pages. But updating, tagging, and removing old stale content probably took as much time as doing the new content.
I'm a little bit at a loss to figure out how to track the effectiveness of changes like this. I'll have to give that some more thought. There are easy things like tracking average number of page views or average time on site. But I'm not sure how to correlate a new design of pages that mostly existed to sales.
I was planning on these daily marketing activities to take up a couple hours per day. They're turning out to be all-day and then some tasks. I guess a complete site redesign in a day might have been too high a goal. I may need to be less ambitious so I can get more of some other work done.