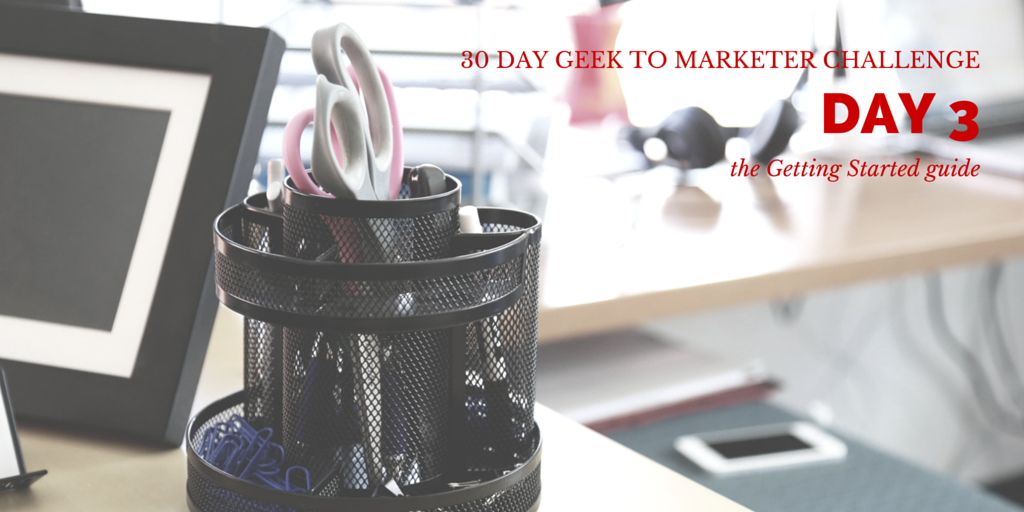 This post is day 3 in my 30 day marketing challenge. Find out what that's all about in the first post.
Want to see something ugly? Well, take a look at our old getting started guide.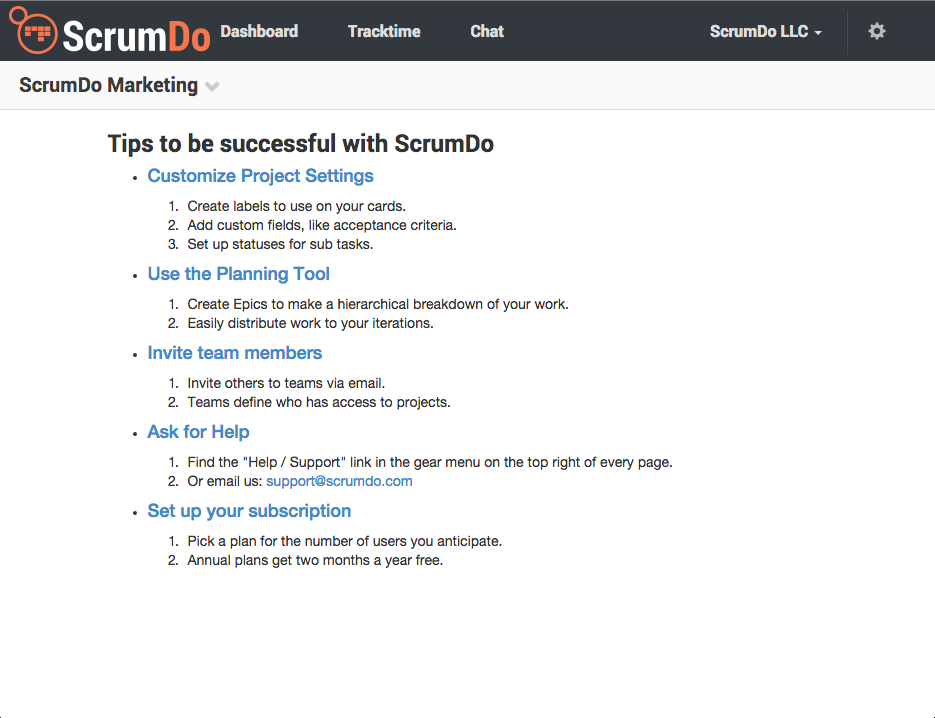 Want to know what's worse? You couldn't even get to it from the first page you land on after signing up. Eventually, when you got to your project you'd see a fairly nondescript link to it in the top header.

So first change, we have an actual button in the header with our "scrumdo orange" highlight color. It'll be on every organization or project page the user looks at for their first 30 days. If it looks familiar to you, it might be because Hubspot also has a bright orange getting started button in the upper right hand corner of their site (once again learning from companies with bigger marketing budgets.)

So now, lets go to the page it links to.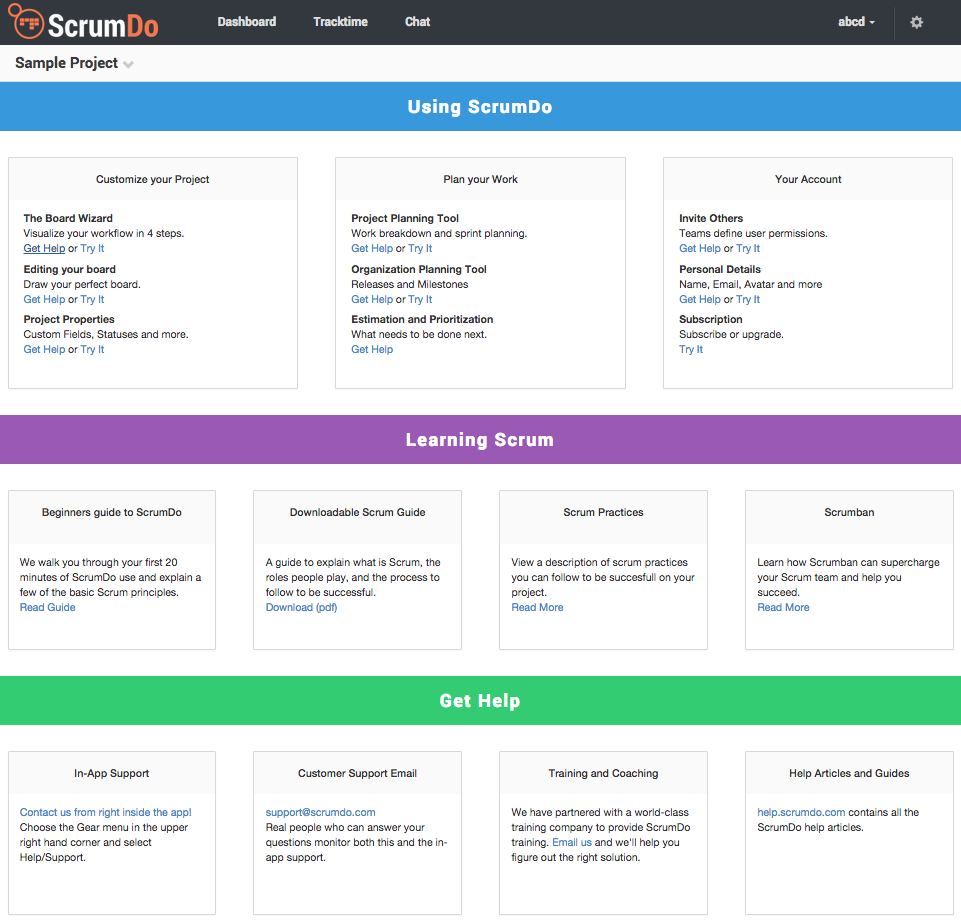 I'm not quite happy with it yet. I worry there is too much on it. I worry that it's still a bit ugly. But it's better than what we had, so I'm going with it for now.
My other problem is I dreamed up some brand new help pages that I have to go author before publishing this page. So that was a lot more work than I had planned. In fact, I might not even get all those finished today so you might hear about them in tomorrow's blog.
Also, at some point, I'm creating a getting-started video and it's going at the top of that page.