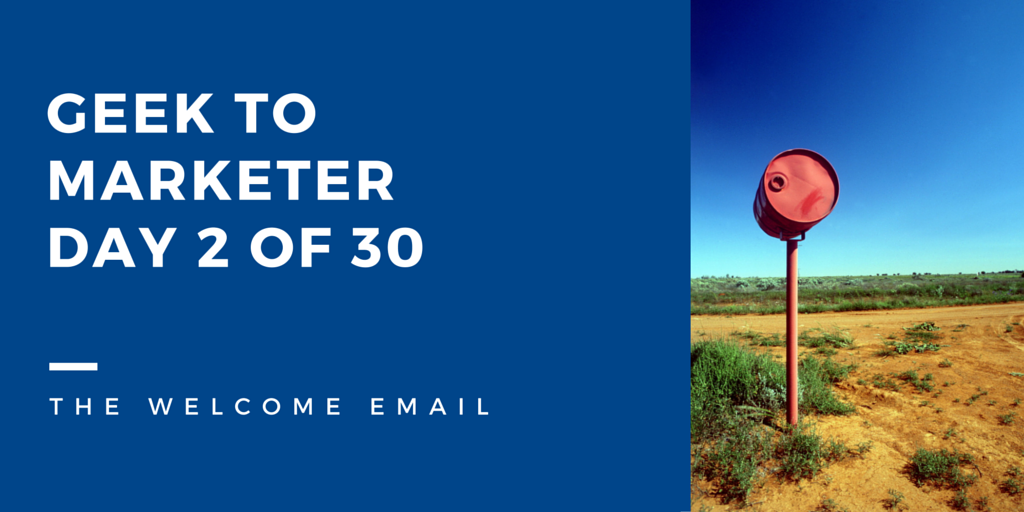 This post is day 2 in my 30 day marketing challenge. Find out what that's all about in yesterday's post.
Whenever someone signs up to our site, we previously sent out an email so they could verify their email address. This is a big missed opportunity. So instead, we're sending out a Welcome to ScrumDo! email with helpful links on how to get started.
Before and After: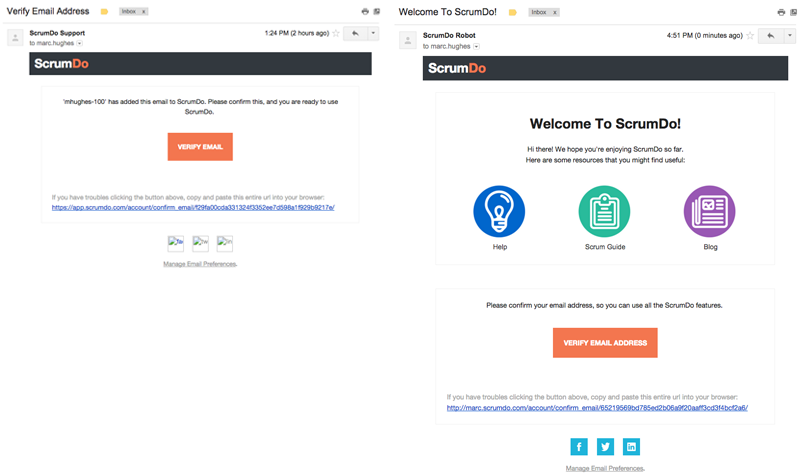 Since those small versions are so hard to see, here are a couple that will open full size for you: Before | After - open them in new tabs so you can keep reading.
If you're Canva user, you might have noticed that I took a great amount of inspiration from their welcome email. Borrowing great marketing ideas from companies with a much bigger marketing budget than us is a theme you'll see a lot of over the next 28 days.
Customer Success Focus
The overall theme here is to move towards communication that helps the customer succeed. Before, we had a purely transactional and fairly impersonal email. Now, we have a (slightly) more warm message pointing the person to three resources that may help them succeed. From past surveys, I know that not having enough Scrum knowledge is the #1 reason people don't give us a shot, so that goes right in the middle. The actual page that link goes to will be another day's challenge to improve.
I also switched up the confirm-email messaging so it gives the user a motivation to do it. I'm not too worried if they do this now or not. When the user starts exploring our email based features, they'll get prompted again if they haven't done it yet.
While at it, I switched the From and Subject lines. We use "ScrumDo Robot" for all of our automated communication, so now we're consistent. And we now have 'ScrumDo' in the subject to help people know what this is quicker.
Embarrassingly, we used to have some broken images at the bottom. Oops.
Minor customer support change
Now, whenever I have a successful customer support interaction, I'm ending it with something like this:
If you do like us we always appreciate anyone spreading the word to their friends or maybe a 
mention on facebook or twitter, really helps us out.

(ok, I started doing that a week or two ago and it's not really a day-2 thing, but I wanted to mention it!)
Today (actually today), I got this response from a gentleman in Germany:
We do! In our network I am just overloading people when it comes to your solution. They all know how 
much we love it and I hope you get also from us more customer.

Clearly I need to him on our list of "promoters".
Also, I need to create a list of "promoters".
But the point of all this is I'm going to start actively asking people to promote us. I've got another idea around twitter and trial accounts that I'll tell you about in a future post.
Tracking my progress
If only I had some sort of tool to track the marketing work I'm doing. Oh wait... we make a project management tool... So I've got a ScrumDo project set up now.
Hitting up some other industries besides Software Engineering is on my list of things to try, so this will be a good test to see how well it works for a marketing based project.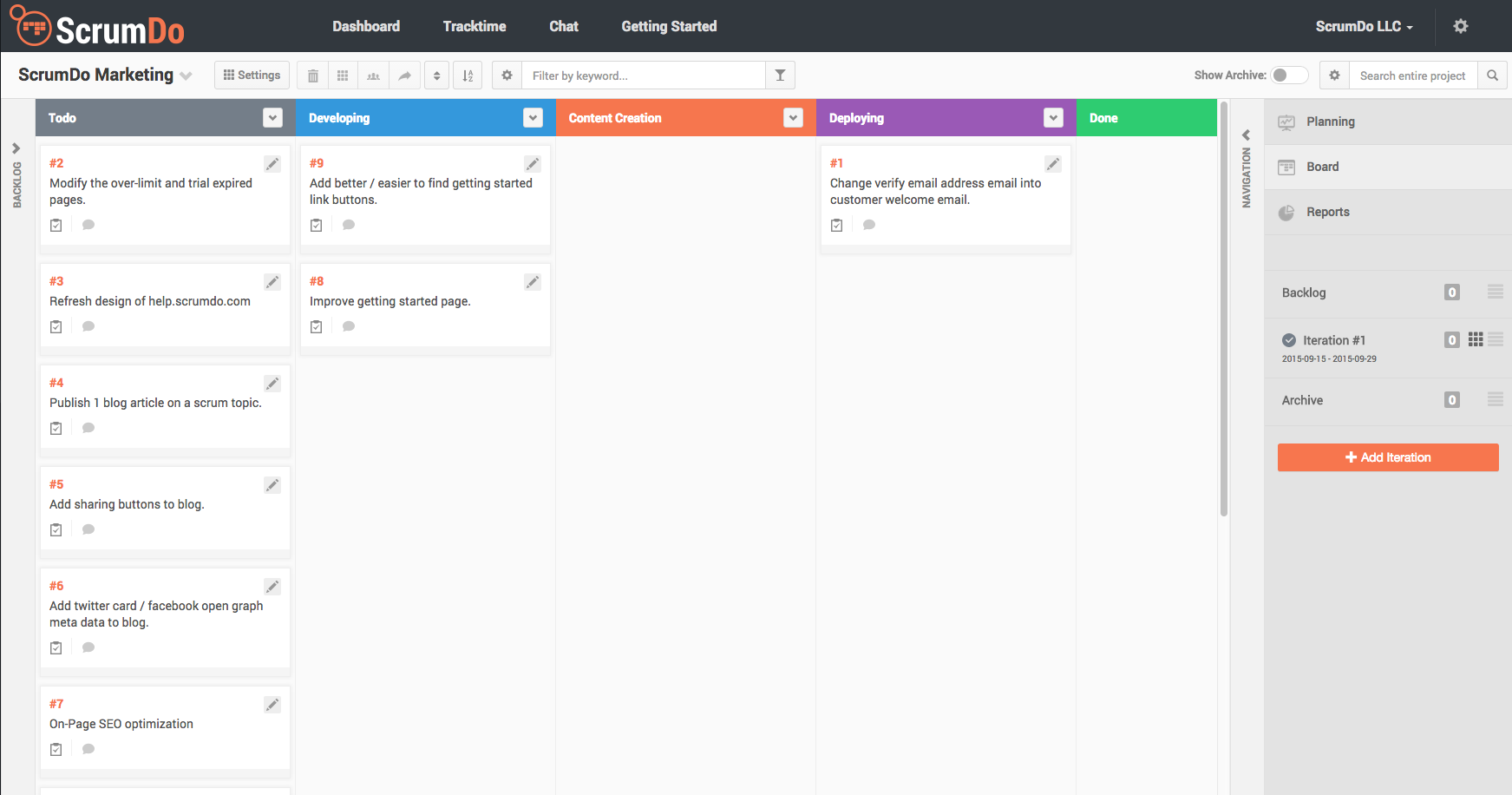 As always, Follow me on twitter or subscribe to the RSS feed of this blog if you want to see how it goes.
Also, FEEL FREE TO SAY HI! I'd love to know about you if you're reading this.